Product Development Manager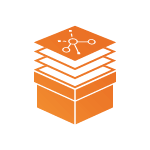 Website Product Management
The Product Management team works closely with our engineers and various business teams to guide products from conception to a full-blown product launch and continuous innovation. As part of the team, you bridge the technical and business worlds as you design services that our customers LOVE. You'll work with Ascenders from Sales, Marketing, Development/ Technology, and Risk/ Finance, to name a few. You are highly entrepreneurial and have a bias towards action plus can break down complex problems into steps that drive product development at "true" startup speed.
You will be responsible for guiding products throughout the execution cycle, focusing specifically on analyzing, positioning, packaging, and tailoring our solutions to the customer segments we serve.
As a Product Manager, you will be part of shaping our future and #inspiringawesome.
DUTIES AND RESPONSIBILITIES
• Lead the ideation, technical development, and launch of innovative products.
• Help to define a product vision and strategy. Establish shared vision across the organization by building consensus on priorities leading to product execution.
• Drive product development with a team of awesome Ascenders/ engineers and designers.
• Learn and understand market behaviors and gather requirements. Integrate usability studies, research and market analysis into product requirements to enhance user satisfaction.
• Define and analyze metrics that inform the success of products.
• Maximize efficiency in a constantly evolving environment where the process is fluid and creative solutions are the norm.
• Understand the business' strategic and competitive position and deliver products that are recognized to be best in the industry.
QUALIFICATIONS
• BA/BS in Computer Science or a related technical field or equivalent practical experience.
• Product management or product design experience in an agile environment.
• Knowledgeable across multiple functional areas such as product management, development, user experience, sales, customer support, or marketing.
• Experience developing Internet/ Mobile products and technologies.
• Understanding of the payments and financial services space, practice of Agile methodologies is a plus.
• Entrepreneurial drive and demonstrated ability to achieve stretch goals in an innovative and fastpaced environment.
• Familiarity with business issues, or the ability to quickly learn.
• Excellent written and oral communication skills.
• Excellent problem-solving, organizational and analytical skills, with the ability to evolve product
• strategy based on research, data and industry trends.
WORKING CONDITIONS
This is a full-time position. Days and hours of work are from Monday through Friday, 9:00 am to 6:00 pm. Occasional evening and weekend work may be required as job duties demand.
PHYSICAL REQUIREMENTS
The physical demands described here are representative of those that must be met by an employee to successfully perform the essential functions of this job.
WORK LOCATION
Ortigas Center, Pasig City