Magbayad ng Bills
sa TrueMoney
Dito ka na sa all-in-one payment center.
Malapit na, wala pang pila!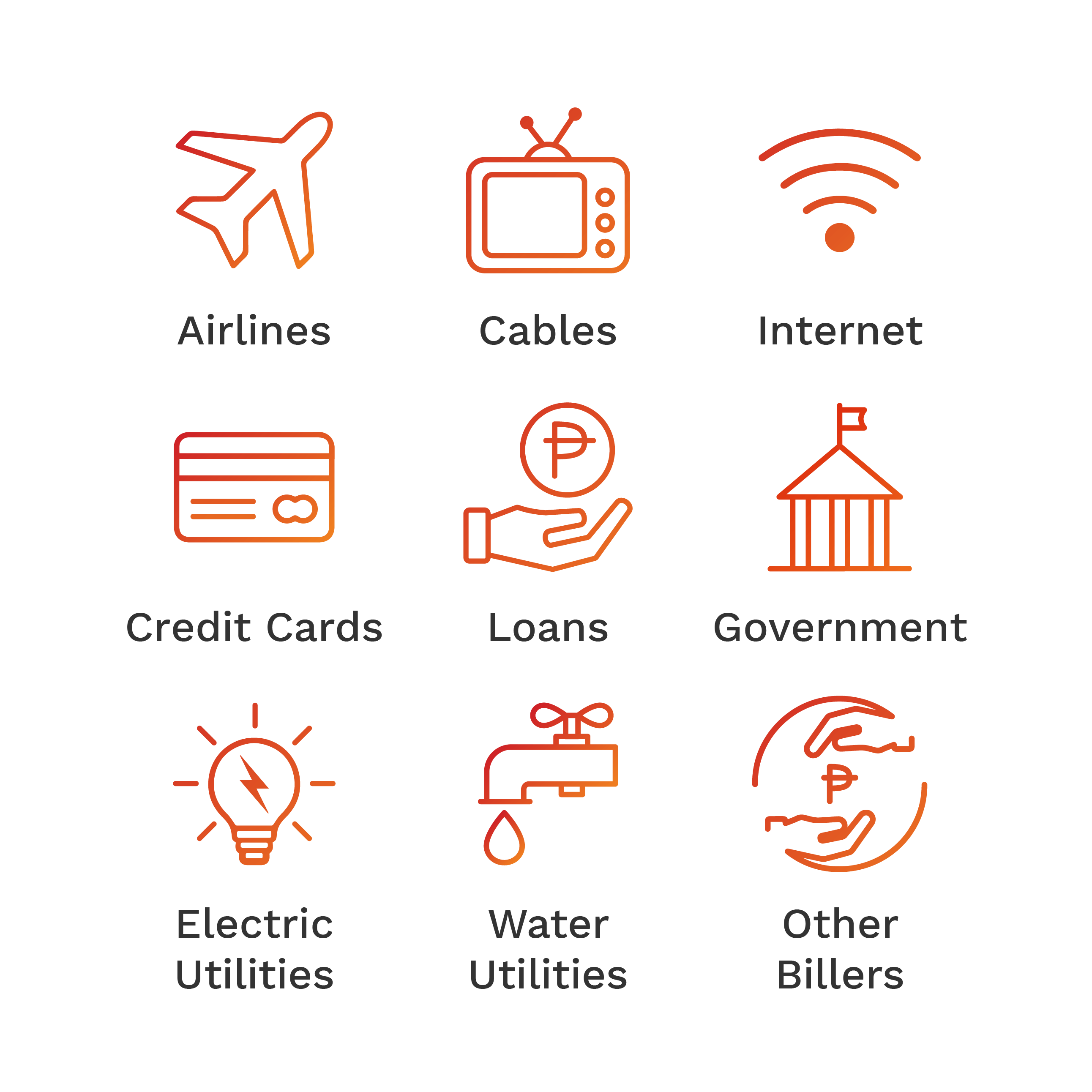 Over 200+ Partner Billers
Meralco, SSS, PhilHealth, Pag-IBIG, PLDT, Globe, NBI, Smart, Home Credit, and many more!
List of Available Biller Partners
Telecom
Government

DFA
E-Census
LTO
MMDA
National Bureau of Investigation (NBI)
NSO Payments
Pag-IBIG Employer

Pag-IBIG House Loan
Pag-IBIG Monthly Savings
Pag-IBIG OFW Calamity Loan
Pag-IBIG OFW Housing Loan
Pag-IBIG OFW Membership Savings
Pag-IBIG OFW Modified Pag-IBIG 2
Pag-IBIG OFW Short Term Loan

PhilHealth – Employer and Self Earning
Philippine Overseas Employment Administration
POEA Overseas Employment Certificate (OEC)
PRC
RFID
SSS – PRN
SSS – SSID
Loans

AEON Credit Service Systems
Asialink
Cashalo
Cashwagon
Cebu Peoples Multipurpose Cooperative
Cooperative Bank of La Union
CTBC Bank Corporation
CVM Food Cart Loan
CVM Food Equipment Loan
CVM Small Business Loan

CVM Water Rice Loan
Easycash
Finaswide
First MFI Network Lending
Global Dominion Financing Inc.
Home Credit Philippines
Insular Savers Bank
Lipa Bank Inc.
Maybridge Financial
Norkis Financial

Optimum Bank
Pera Agad
Servefirst
South Asialink
South Luzon CATV
Sumisho Motor Finance Corp
Tagum COOP
Unionbank Loan
Unistar Credit Corp
Credit Card

AUB
BPI
Metrobank
RCBC
Robinsons Bank
Amortization

For the complete list of biller information, go to our full Biller Guide.
Airline

AirAsia
CebuPacific
Philippine Airlines
SkyJet
Viacom
Others

Lazada
PayExpress
PayExpressPH
iConnex
Metri Fastbet
Dragongames
April Joy Home Decors and Furniture

Dragonpay
Gate
Honeycomb
Iloilosales
ITIAIR
PESOPAY

PHILSMILE
RDAK LAND
RFID1
RS Property
Shadow Travel
Tagum Coop
Contact Us
Laging handa tumulong ang aming Customer Loyalty Team!
9AM – 6PM every day including holidays.