Human Resources Associate – Recruitment and Onboarding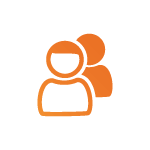 Website Human Resources
He/She shall be primarily responsible for the efficient and fast sourcing, assessment and placement of manpower for the company's temporary and permanent human resource requirements. He/She shall ensure effective implementation and consistent application of Truemoney Philippines' recruitment and employment policies and programs in compliance with external and internal regulatory requirements. He/ She will make sure that new hire employees shall undergo proper onboarding including issuance of necessary work tools.
Duties and Responsibilities:
Talent Acquisition

Conducts localized recruitment activities (e.g. job fairs, campus recruitment, online job postings, social media ads, referrals)

Screening & Selection

Screens resumes based on job specifications
Administer and conducts interviews and examinations; endorse candidates to requisitioning unit.
Conducts previous employment background checking Placement & Onboarding
Discuss pre-employment requirements and endorsement to pre-employment medical examination
Discuss job description and specification to candidates
Endorse new hires to requisitioning division/ department
Implements company's onboarding program
Ensure each new hire is equipped with necessary work tools

Other related duties

Prepares daily and weekly recruitment reports based on function and need
Prepares employment contract, company ID and work related certifications (e.g, COE, bank endorsement, etc.)
Management of employee's 201 file
Provides documentation, filing and processing of employee requests
Performs other functions that management may assign (e.g., call-outs, invites, attending orientations, job fairs, etc.)
Handle day-to-day employee transactions
Qualifications:
Graduate of Psychology, Human Resource Management, Business Administration or any
related course;
At least one (1) year experience in recruitment, selection and placement in the same capacity
Must be proficient in MS Office Strong command of English oral and written
Knowledgeable in different interviewing skills and assessment tools
Analytical, detail oriented and problem solver
Patient and a "people-person"
Service oriented and persistent
Highly organized, able to handle multiple requirements
Working Conditions:
This is a full-time position. Days and hours of work are from Monday through Friday, 9:00AM to 6:00PM. Occasional evening and weekend work may be required as job duties demand.
Physical Requirements:
The physical demands described here are representative of those that must be met by an employee
to successfully perform the essential functions of this job.