Information Security Analyst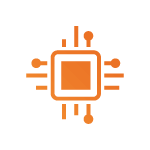 Website IT - Operations and Support
Duties and Responsibilities:
Assist ISO in performing day to day security administration activities including responding to user problems and correcting faults related to IT security.
Analyze and review various reports and log files available, investigate and report on noted irregularities and/or breaches including potential solutions.
Facilitate maintenance and monitoring of IT Security tools such as Antivirus system.
Develop and carry out security implementation of multiple platforms and environment.
Research, testing and implementation of new security technology, software and infrastructure to address security compliance.
Monitor security events, assist NOC engineers in troubleshooting and resolving network security issues.
Qualifications:
Bachelor's Degree or higher from an accredited institution
Minimum one (1) year of IT Security/ Network security experience Graduate of any Engineering Course, Computer Science or any IT related course.
Understands the basics of assessing Information Security Risk and Privacy Risks anchored on the ISMS Framework (ISO 27001).
Working knowledge of access and identity management concepts and processes, including the concept of roles & individual access, approvals, access certification reviews
Understands the basics of Information Security controls, particularly in the context of regulatory compliance requirements (ISO 27001, BSP)
Basic knowledge with information security tools (AV, SIEM, FW, Vulnerability scanner)
Must have a good presentation skills.
Must be keen on details.
Must have the ability to work as a team member and independently.
Can work within the set timelines.