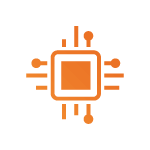 Website IT
Support Engineer is responsible for providing the best engineering support to both internal and external customers, resolving complex technical problems related to TrueMoney software applications, networks, third party vendors and integrations. A Support Engineer is someone who monitors every phase of the software development process to ensure design quality, making sure that the software adheres to the standards set by TrueMoney Philippines, Inc. Support Engineers must be equipped with the right set of technical skills balanced with a good foundation of technical support practices and principles to make sure that products and services released in production work smoothly.
Duties and Responsibilities:
Resolve complex technical problems related to True Money products and back office solutions.
Provide detailed analysis and findings on issues reported by L1 or L2 support teams.
Engage with third party vendors in troubleshooting possible production issues.
Perform backend data investigation and validation using DB tools (MySQL, PostgreSQL)
Qualifications:
Bachelor's degree in computer science, information technology, or related engineering field.
1 – 2 years as Software Technical Support.
Proficiency with MySQL and other DB tools.
Experience with Management and Ticketing tools such as Zendesk, SalesForce or JIRA is a plus.
Experience in Java or other relevant programming languages is a plus.