Platforms Operations Engineer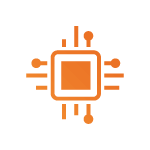 Website IT - Infrastructure
Responsible for effective provisioning, installation, configuration, operation, and maintenance of TrueMoney PH platform.
Duties and Responsibilities:
Operating and refining our platform, growing and adapting it to support the needs of the business
CI/CD deployments on a Kubernetes based platform
Develop and maintain installation and configuration procedures.
Research and recommend innovative, and where possible automated approaches for system
administration tasks. Identify approaches that leverage our resources and provide economies of scale.
Implementation and management of IT monitoring tools
Take part in our on-call rotation and deployment
Qualifications:
Candidates must have bachelor's degree in a computer-related field
Candidate must be knowledgeable in the following technologies – Kubernetes/OpenShift, MySQL, MariaDB, PostgreSQL and other Redhat Supported tools
Experience in CI/CD – Jenkins and Git, as well as working with distributed architectures, microservices and Platform-as-a-Service (PaaS)
Candidates must be familiar with containers and related technologies such as Docker
Linux Administration Experience
Team Player
Working Conditions:
Should be open for working on extended hours, shifting and holidays if needed.
Physical Requirements:
Should be physically fit as job sometimes requires overnight activities.