Treasury Operations Supervisor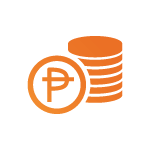 Website Finance
The incumbent will be responsible in managing the day to day treasury operations such as cash management, settlement, cash reconciliation and deposit verification. The supervisor will also be responsible in driving operational efficiency on the settlement processes and fund transfers. Constant coordination with banks to identify innovative solution for the company.
Duties and Responsibilities:
Supervises the Treasury Operations team to operate on required shift, Saturday and some
holidays, as may be required by the business.
Performs daily Cash Position, Liquidity management to support operational and meet bank
requirements.
Interfaces with banks related to cash management solutions, account opening, investments
and other regulatory requirements.
Ensures the timely settlement to both trade and non-trade partners on a regular basis
Meets the SLA on the verification of customer deposits and settlement to the Company's partners.
Serve as a conduit between with other departments such as Financial Operations, Sales, and
Financial Control in the set-up and enhancement of processes related to both funding.
Prepares cash report and coordinate with Accounting Team on bank reconciliation.
Oversees the migration of the existing manual processes to the computerized accounting
system.
Qualifications:
Must possess Bachelor's/College Degree in Finance/Accountancy/Business
With knowledge on Cash Management/Accounting/Branch Banking
Preferably with experience as Supervisor position, minimum 3 years work experience in the bank's Back Office or Treasury Operations
With Tax Knowledge
Willing to work remotely on Saturdays and other holidays
Strong problem-solving skills
Proficient in Excel
Working Conditions:
Monday to Saturday 8AM to 5PM, may require overtime every peak days
May be required to report for work on non-National Non-Working Holidays